If you have suffered an injury as a result of a dog bite you may be able to obtain a compensation award from the Criminal Injuries Compensation Authority (CICA).  The CICA is a government funded body that makes payments to the victims of violent crime, including those who have suffered injury as a result of a dog bite.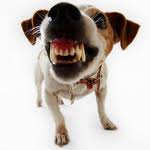 For such an application to succeed, the dog has to be used as a weapon.  It is not sufficient that somebody was negligent in allowing their dog off the lead even if the dog was one that would be classified as being a restricted breed under the Dangerous Dogs Act. It has to be that the dog was set upon you deliberately.
To qualify for an award you will need to show, in addition to sustaining an injury that:
the incident happened in the United Kingdom
it happened within the past two years (or within two years of your 18th birthday)
the matter was reported to the police in a prompt manner (within a maximum of 72 hours);
you have co-operated fully with the police in their investigations.
If you wish to apply for compensation for your injuries please contact us and we will advise you on the chances of making a successful application.
To see if we can help you with your claim get in touch with us today:
call Mike Massen on 0113 224 7804. We will listen in complete confidence and give you the best advice regarding your claim and how much you may be entitled to. We will answer all your questions so that you can decide if you want to proceed with your application to the CICA. If you do; we are here for you and can help.
email your contact details with as much information as you want to give us, and we will call or email you; just let us know what works best for you. Email us at info@cica-criminal-injury.co.uk 
pop your details in the contact box on the top right of this page and we will get back to you for a free, confidential chat to see how we can help you.
Your claim can be dealt with on a No Win-No Fee basis so you don't have to worry about the cost of bringing your claim.
Here to help when you need it most